It is said that coffee is something you drink to help you get to Happy Hour. Please do drop by our office so we can all ideate over a cup of good feeling.
---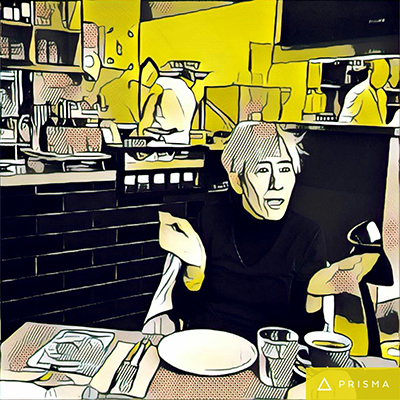 Mylene Chua
Alongside Seng Siew and Susan is Mylene. In October 2017, Mylene became the firm's Managing Director. She brings to the firm a dedicated capability for corporate and commercial work. Her work has included infrastructure development via public-private-partnerships, project financing, mergers and acquisitions, and capital markets work. Mylene has experience both in-house as general counsel, as well as in private practice. She has learnt to marry both these perspectives well in the delivering of value to clients.
---
Lim Seng Siew
Accredited Specialist in Data and Digital Economy Law by SAL (Pioneer Cohort – 2023).
Seng Siew has over 29 years practice experience in litigation and commercial transactions, concentrating mainly on technology related matters. In addition to practice experience, the years when he was CEO of a technology start-up (2000-2003) and Senior Director of the Technology Cluster, Singapore Academy of Law (2008-2011) has also gained him practical experience managing technology projects as well as the daily operations of such entities.
His combined experience translates to practical advice to clients who intend to start a new or run a technology business, manage their technology partners and/or develop technology projects. His litigation experience means that he had the ability to spot potential problem areas and suggest possible solutions.
In addition to his active legal practice, Seng Siew is also an active representative of the legal profession in dealing with the government and the judiciary. As a former ExCo member of the Law Society of Singapore, he would give feedback on policy matters to the authorities. As the vice-chairman of the Ethics Advisory Committee, he is also involved in advising lawyers as to their professional conduct.
---
Susan Tay Ting Lan
Susan Tay founded OTP Law Corporation (its predecessor, Ong Tay & Partners) in 1991. She celebrated her 30th year in practice this April, 2018.
Susan's practice primary focus is family and matrimonial law. Also a litigation lawyer with special interest in employment, shareholders' disputes and trust law, her experience extends as well to commercial transactional work, conveyancing and real property. Calling on the amalgamation of her diverse experiences, she has served clients in complex cross border matrimonial work involving extensive and complicated portfolios of matrimonial assets.
Susan is an accredited mediator with the Singapore Mediation Centre and a certified mediator with the Singapore International Mediation Institute. She currently mediates on various panels including the Singapore Mediation Centre, Law Society Mediation Scheme, the Family Panel of the Law Society Mediation Scheme, the MiKK e.V International Mediation Centre for Family Conflict and Child Abduction and the Thailand Arbitration Centre . Susan is also a trained parenting coordinator with the Family Justice Courts, Singapore. Susan is on the Community Justice Centre's panel of Primary Justice Lawyers. She is an accredited Collaborative Family Lawyer. 2019, Susan was selected by MiKK to participate in a special training supported by the European Commission for the inclusion of children in family mediation.
In 2015 Susan co-founded PracticeForte Pte Ltd with Mylene Chua. 6 months after, the 1st grouping of 3 small law firms, including OTP Law Corporation came together as PracticeForte Advisory. Today, the Advisory has 17 firms and counting from cross disciplines and 6 affiliate members cross continents, closing the ASEAN- EU connect. A daring pursuit for the banding of the small, to build both expertise and peace, around the world.
---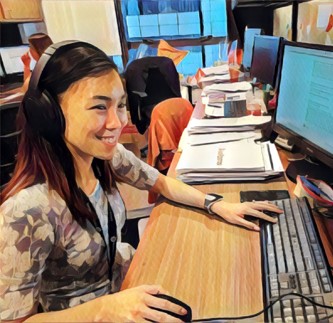 Isabel Chew-Lau
Isabel is an associate director at OTP Law Corporation. She joined OTP officially in 2018, but she's actually been with us since 2016, interning and working part-time here while she was still an undergraduate at Singapore Management University (SMU).
In her first year of practice, Isabel conducted, and won, her first trial. She has worked on a number of heavily contested matrimonial, Hague convention and relocation cases, and civil matters in the High Court and Court of Appeal.
Isabel enjoys the client-oriented and challenging nature of practice. She aims to always be open to improving herself. Outside of work, she spends much of her time planning what to eat next.
---
If you have a legal issue,
Contact Us
to let us help you with Your Needs by giving you Your Options that are crafted with Our Expertise.
---