OTP Law Corporation is pleased to share with you our news that Mylene Chua is now a partner of the firm.
And from 1st October 2017, Mylene became Managing Director (or Director of Coffee as she may be known), hoping to fuel the strategizing of OTP's direction, which will involve many aspects of managing the firm.
It is said that coffee is something you drink to help you get to Happy Hour. Please do pop by our offices at Collision 8 so we can all ideate over a cup of good feeling.
For those of you who wonder if Mylene will still be a part of PracticeForte – she will.
And with your help, it is all our hope to bring all our firms to newer and stronger places.
We are ever grateful for your support and strength.
Mylene Chua
Click on name for CV
Alongside Seng Siew and Susan is Mylene. In October 2017, Mylene became the firm's Managing Director. She brings to the firm a dedicated capability for corporate and commercial work. Her work has included infrastructure development via public-private-partnerships, project financing, mergers and acquisitions, and capital markets work. Mylene has experience both in-house as general counsel, as well as in private practice. She has learnt to marry both these perspectives well in the delivering of value to clients.
Lim Seng Siew
Click on name for CV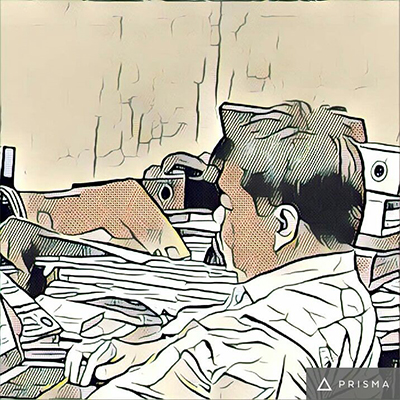 Seng Siew has over 29 years practice experience in litigation and commercial transactions, concentrating mainly on technology related matters. In addition to practice experience, in the years when he was CEO of a technology start-up (2000-2003) and Senior Director of the Technology Cluster, Singapore Academy of Law (2008-2011), he has also gained practical experience managing technology projects as well as the daily operations of such entities.
His combined experience translates to practical advice to clients who intend to start a new or run a technology business, manage their technology partners and/or develop technology projects. His litigation experience means that he had the ability to spot potential problem areas and suggest possible solutions.
In addition to his active legal practice, Seng Siew is also an active representative of the legal profession in dealing with the government and the judiciary. As an ExCo member of the Law Society of Singapore, he would give feedback on policy matters to the authorities. As the chairman of the Inadequate Professional Services Committee and a member of the Ethics Committee, he is also involved in regulating the conduct of lawyers.
Susan Tay Ting Lan
Click on name for CV
Susan Tay is the Founding Partner at OTP Law Corporation, a firm of 3 lawyers and a staff that has been with her for the life of the practice itself.
With an experience spanning 27 years, Susan has kept focused in the areas of family and matrimonial law, shareholders' disputes and litigation. She also has experience in commercial transactional work, conveyancing and real property.
Calling on the amalgamation of her experience in both family and property law, Susan has also served clients in complex work in the area of Trust Law. In this aspect, Susan collaborates with other professional affiliates in the PracticeForte Advisory to provide counsel in the formation of family trusts. Susan has also assisted and led contentious litigation matters in the disentangling of family feuds for trust properties.
In 2016, Susan was appointed as an Accredited Mediator with the Law Society Mediation Scheme. That same year, Susan also participated as part of a pioneering group of senior family law practitioners who were trained as parenting coordinators through a program run by the Family Justice Courts, Singapore. In February 2017, Susan was appointed on to the Community Justice Centre's panel of Primary Justice Lawyers for a term of 2 years. In May 2017, she was invited to sit as an Accredited Mediator on the Family Panel of the Law Society Mediation Scheme. In November 2017, Susan is also a certified mediator with the Singapore International Mediation Institute (SIMI) as well as MiKK e.V International Mediation Centre for Family Conflict and Child Abduction.